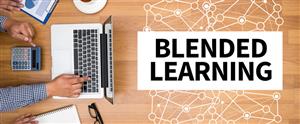 Technology tools enable scholar and staff to work more productively, offering solutions for instruction, time management, student monitoring and intervention. Research shows that progress in education is catalyzed through the integration of effective lesson planning and the use of technology in teaching and learning.
Our department serves to maintain, upgrade and install computer systems to meet the ever-changing field of education. The Technology Innovations team keeps in operation over 1,400 computer systems, the network managed print solution and countless other technology peripherals that support the operation of the school district. We also continue to train our staff to effectively use these tools with the best practices that can only come from being in the field.
Our Wide Area Network delivers network and Internet access (including enterprise-level wireless) to every classroom in the system and enables us to offer instant communication platforms to all of our stakeholders.
Our mission is to ensure stakeholders at all levels have the technological resources and training to be successful at their individual endeavors.