1344 US Hwy 64 W, Plymouth, NC 27962 | 252.793.2568 | Office hours 6:00am-4:30pm
Introducing our new Transportation Director, Mr. Charles Norman!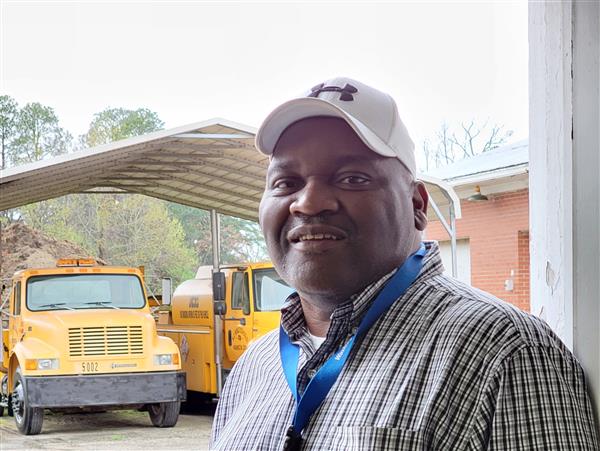 WCS Transportation Department welcomes Ms. Lakeya Williams as TIMS Clerk in Fall 2021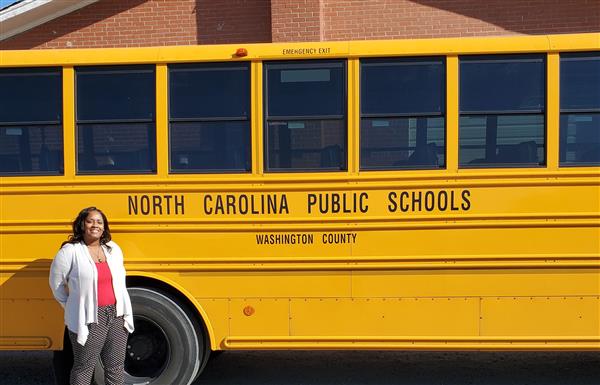 Washington County School Bus Transportation Department Snapshot
The MISSION of the Washington County Transportation Department is to provide safe, efficient and professional transportation to all eligible students who ride the bus. Our goal is to exceed federal and state compliance indicators and performance measures.
Washington County Transportation Department oversees the safe transportation of more than 1000 students to and from school. Safety inspections on all school buses are conducted every 30 calendar days. During the 2019-2020 school year, 31 buses traveled over 250,000 miles and did not have a chargeable accident.

The Washington County Transportation Department was recognized for having the best annual inspection score in the Eastern region of the state for the 2020 school year. For the last 5 years, Washington County has been the only county in the eastern region to place in the top 5 annual safety inspections. Each year, the state transportation field consultants visit the LEAs in their region to inspect 10% of the bus fleet in the county for any defects. Those defects have a point value based upon the severity of the defects. Banners are awarded to the county with the lowest average number of defect points and thus the most thorough bus inspection and repair process. The NC Department of Public Instruction (NCDPI) congratulated the top 10 in each of the three regions of the state for going the extra mile to assure their school buses are always in top condition.

The budget rating is a measure of efficiency and is calculated by examining the cost per student and the number of buses per 100 students for each county. A lower cost and a lower number of buses yield a higher budget rating. Site characteristics include the number of students transported per mile of roadway and the distance of student residences from school. The budget rating for the 2018 school year was 98.68%, 5 points above the state average of 93.40%. This process compares each county
with each other county in terms of cost and buses per adjusted student.

The garage staff consists of 3 technicians and 1 BSIP/TIMS manager. The district also has 5 activity buses ranging from the 2006-2014 models.
WCS REQUEST FOR USE OF ACTIVITY BUS
WCS Staff click on the link for the form to complete and submit to Ms. L. Williams at the Bus Garage.